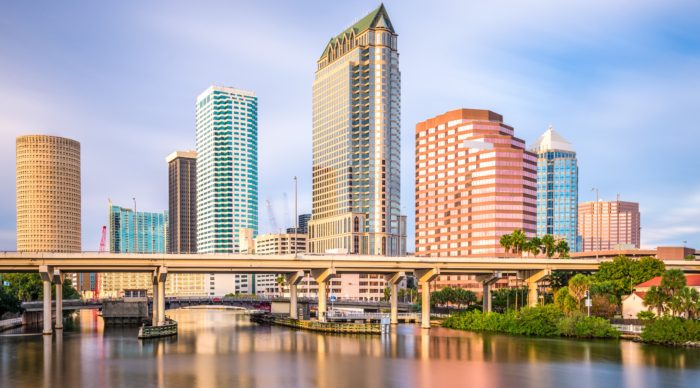 New Office Location!
We are pleased to announce the opening of our new office location in Downtown Tampa! Don't be shy, come visit us! We're located at 201 E Kennedy Blvd., Suite 825, Tampa, FL 33602. We'd love to work with you on any of your Intellectual Property needs. These include patents, trademarks, copyrights, and trade secrets.
You Own it, We Protect It! ®
For more information, please visit our website, www.stantoniplaw.com,  or call our office at 813-421-3883.
Happenings
New Addition to the Team!
Stanton IP Law Welcomes Its New Executive Administrator, Maria!
Hi, everyone! My name is Maria, I grew up in Fort Lauderdale, and moved to Tampa to get my degree in Criminology and Spanish. I love to read, knit, and play sports. My goal is to begin a long and successful career in the legal profession. I couldn't be more excited to be here!
Article of the Month
Written by Thomas Stanton
Protect Your Intellectual Property
As a former business owner, the topic of protecting our Intellectual Property (IP) rarely if ever came up in conversation. We were too focused on acquiring customers, streamlining processes to provide better service, and managing our employees. Now that I am an attorney, I spend much of my time educating business owners on the importance of why you need to Protect Your Intellectual Property. IP can be broken down into four main groups, Patents, Trademarks, Copyrights, and Trade Secrets. Read More!
Copyright © 2018 Stanton IP Law Firm, P.A., All rights reserved.
Our mailing address is:
201 E. Kennedy Blvd., Suite 825 Tampa, FL 33602