Intellectual Property Protection in eSports and Video Game Development
As video games get more popular, companies that design, sell, and distribute these games need to be aware of protecting their intellectual property rights. IP issues in the video game development industry are expanding into many new areas such as the metaverse, esports, and blockchain technology. Intellectual property attorneys can help creators, publishers, and others in the industry safeguard their rights.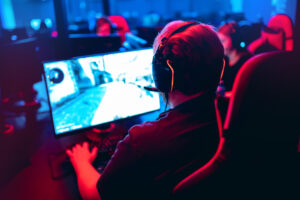 The Importance of Video Game IP
Emerging technologies are expanding the scope of gaming and eSports. Blockchain, the metaverse, NFTs (non-fungible assets), virtual reality (VR) and augmented reality (AR) are giving players more immersive experiences. As gaming worlds and characters become more complex, intellectual property issues regarding video games can also get more complicated. For example, on the metaverse platforms, people can buy and sell virtual land as well as goods and services.
Intellectual Property in eSports
Electronic sports, or eSports, is a fast-growing niche that allows gamers to join teams and compete against players all over the world. Spectators can watch and, in some cases, bet on these games. As with all types of gaming, intellectual property rights are crucial in esports. Intellectual property in eSports may involve multiplayer tournaments and competitions. Disputes may arise at these events involving contracts between players and companies, broadcast rights, prizes, or fairness in determining winners.
Recent Disputes Involving Video Games
The following are a few industry examples of the types of cases and disputes that can occur in the video gaming sector.
A

case

raises the question of whether reproducing a tattoo in a game is a violation of tattoo artists' intellectual property. The wider issue is whether intellectual property in the "real world" transfers to virtual worlds.

The popular video game Fortnite was

banned on iPhones

and other Apple devices at one point following a legal dispute between Apple and Epic, the creator of Fortnite, over Apple's billing policies.

The

Strickland vs Sony

case raised the question of whether video games may incite real world violence. Sony, the maker of Grand Theft Auto, was sued after someone allegedly influenced by the game shot two police officers. The court ruled in favor of Sony. However, this case illustrates the type of accusations video game creators may face.
Services Offered by Video Game Attorneys
Stanton IP Law Firm is experienced in all facets of intellectual property law. There are many scenarios where a party may need our services as it pertains to video games and esports.
Intellectual property protection
Game creators and publishers need to be mindful of protecting their rights. Video game copyright issues may involve characters, software, or the theft of entire games. 
Dispute resolutions
Video game attorneys are essential for resolving copyright and other intellectual property issues. A game creator or publisher may have a dispute involving another party violating intellectual property or related issues. Disputes may involve individuals or companies. 
Negotiating deals
An experienced attorney is necessary for any type of business deal involving video games. This may include the buying or selling of games or entire companies. 
Employee disputes and relations
As in any industry, companies in fields such as video games and esports may have employee disputes. These may include personal disputes or instances of copyright infringement by employees.
An Attorney Can Protect Your Intellectual Property Rights
Stanton IP Law Firm has expertise in all areas related to intellectual property. We are familiar with the latest technology and can help video game creators, publishers, and platform owners protect their rights and resolve disputes. Request a free consultation, today!