Hardware Technology Intellectual Property Law
If you have or are in the process of developing hardware, it's essential to protect your intellectual property rights. In a business environment that's increasingly competitive, you want to make sure that your intellectual assets aren't improperly used by someone else. Stanton IP Law in Tampa, FL has the experience and expertise to guide you every step of the way so that your intellectual property rights for hardware are secured.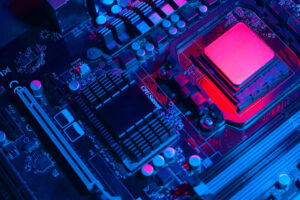 Intellectual Property Rights and Hardware Technology
When you develop a unique type of hardware, one of your first concerns should be protecting your intellectual property rights. If you overlook this step, it will be easy for an unscrupulous competitor to take your invention and present it as their own. In some cases, ideas, inventions, and designs can be taken unintentionally. Hardware includes products such as chips, keyboards, motherboards, integrated circuits, flash drives, and other physical components of technology. As with software, hardware is rapidly advancing as companies compete to create more innovative solutions. 
Types of Patents for Computer Hardware Intellectual Property
There are several types of patents to consider when it comes to hardware and other intellectual property.
Provisional patents. A provisional patent is useful to acquire early in the development process. This protects your idea while you're still working to develop and release it.

Utility patents. This type of patent covers the practical or functional use of a product. The invention can be new or an innovative use for existing technology. For hardware, this may include the parts used to build the technology, how it works, and what it does.

Design patents. Pertains to the look, shape, and overall appearance of a product. This can be important with hardware products. For example, the distinctive design of Apple products such as iPhones and iPads are protected by design patents.
Benefits of Having an Attorney Protect your Hardware Technology
A hardware intellectual property lawyer can help you in several ways. While we service organizations in the Tampa Bay area, we help businesses across the United States make decisions about computer hardware intellectual property rights
Helps you form a strategy for protecting your intellectual property. Consulting with an attorney before you develop your idea, or early in the development process, will help you understand the steps needed to safeguard your rights.

Learn the best type of patent to apply for. An attorney will advise you on which patent is most suitable for your circumstances.

Guide you in applying for and obtaining the necessary patent. The application process can be complicated and time-consuming without assistance. An experienced attorney will assure that you submit everything correctly and on time.
Represent you in any litigation regarding your product. This includes pursuing litigation against anyone who infringes on your rights and defending you if you are accused of violating someone else's intellectual property.
Develop an Intellectual Property Strategy for your Hardware
Intellectual property rights for hardware technology are important to consider for any business in the tech sector that develops its own products. Having a well-planned strategy will help you develop and market your products with confidence. Stanton IP Law Firm has extensive experience with startups and technology industries and will help you protect, enforce, and monetize intellectual property rights. Contact us for a free consultation.