Intellectual Property (IP) Protection for Oil and Gas Companies
The oil and gas industry is rapidly changing and innovating to meet increasing consumer demand and technology adaptations. Companies in this sector depend on proprietary technology for processes such as discovering energy sources and extracting it from the ground. Intellectual property in the oil and gas industry companies is of paramount importance. Patent attorneys are often needed to help companies protect their interest in the sector. That is where Stanton IP Law Firm can help.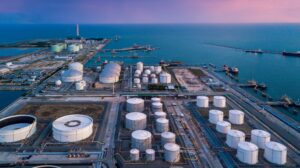 The Importance of Intellectual Property For Oil and Gas Industries
Oil and gas companies must be vigilant about protecting their IP. The following are some areas of innovation in this industry:
Development of new tools, equipment, and processes
Exploring new sources of oil and gas
Efficiency and reducing costs
Increasing safety
Protecting the environment
Energy companies are always seeking to develop new tools and processes. All businesses in this industry depend on innovation to remain competitive. For example, energy companies are using AI and IoT technology to track energy consumption. They are constantly making advances in equipment such as drills, pipes, monitoring instruments, and filters that are all essential for safe and efficient energy extraction. A great deal of research is being done to develop renewable energy solutions, as well. Companies that innovate in these areas need to protect their intellectual property, particularly through applying for patents. 
Intellectual property for oil and gas companies also involves protecting proprietary methods and processes, which may include extraction and supply chain methodologies, as well as equipment used for operations such as storage tanks, gas condensers, heat exchangers, evaporators, and other essential technology. An oil and gas patent law firm can help energy companies understand and protect all types of intellectual property.
Services For Oil and Gas Industry
Stanton IP Law Firm has extensive experience in the oil and gas industry and specializes in intellectual property, serving clients all around the United States from our main office in Tampa, FL.:
Why Stanton IP Law?
Intellectual property in the oil and gas industry will become increasingly important as companies become more innovative and competitive. Our team focuses on all aspects of protecting, enforcing, and managing intellectual property and provides customized service to all our oil and gas clients.