Intellectual Property Law Firm for Renewable Energy Companies
The renewable energy sector has been rapidly growing in recent years as people seek more efficient and sustainable power sources. As innovation accelerates, intellectual property rights and renewable energy technology have become pressing issues for many companies. Patent attorneys at Stanton IP Law can help businesses to protect their intellectual property in the renewable energy industry.
Intellectual Property Rights and Renewable Energy Technology
As research and development in the renewable energy sector grow, there's an increasing concern over protecting intellectual property. Investments are mainly focused on solar and wind power, though there is research in many other areas as well. Companies in the energy sector may need renewable energy IP lawyers for a variety of projects including, but not limited to the following:
Green packaging
Storage and distribution of biofuels
Processes for climate change reduction
Green feedstock production
Energy production using solar, wind, geothermal, biomass, and other alternative renewable sources
For these and other developments in the renewable energy sector, companies need to safeguard their intellectual property.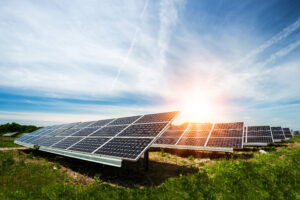 Patents and Innovations in Renewable Energy
Patents provide companies with protection for their inventions, innovations, and investments. They inspire individuals and teams to innovate, giving them confidence that they'll be able to profit from breakthroughs. A patent, in addition to preventing competitors from copying inventions and technology, can also enhance a company's reputation by demonstrating value to potential investors. As patent law can be quite complex, it's essential to find expert representation on these matters. Stanton IP Law's experienced renewable energy IP lawyers can help with patents and other intellectual property issues.
Renewable Energy Patent Attorneys
Stanton IP Law Firm has extensive experience helping companies in many industries protect their intellectual property. Our areas of expertise include: