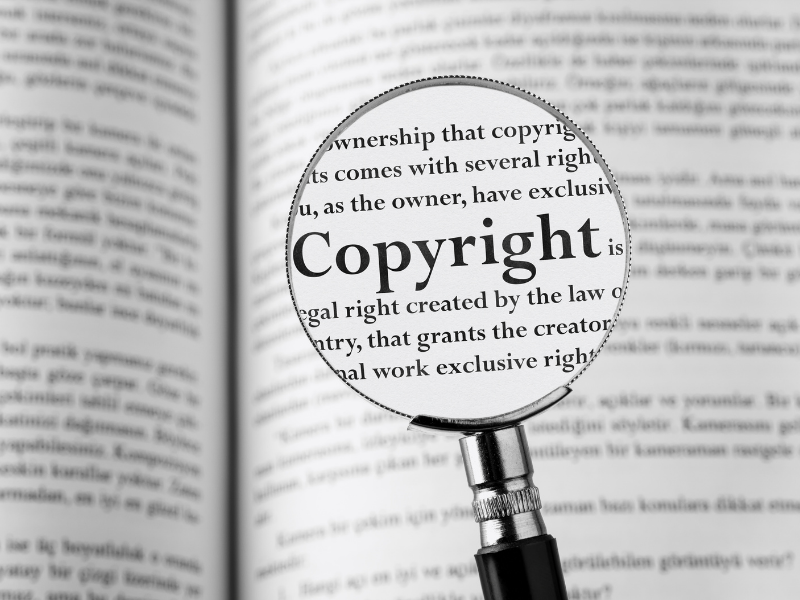 International Copyright Law
In International Intellectual Property Part I of our III Part International Intellectual Property blog series we discuss what to know about International IP rules. Here we will discuss International Copyright Law.
Copyright laws internationally are complex and require a deeper understanding of the history of copyright around the world. Copyrights are the exclusive legal right, given to an originator or an assignee to print, publish, perform, film, or record literary, artistic, or musical material, and to authorize others to do the same. Many countries offer protection to foreign works under certain conditions that have been greatly simplified by international copyright treaties, copyright advocates and conventions, but as copyright is a creation of law in each country, ultimately there is no such thing as an "international copyright."
Below is information about those advocates, treaties, and conventions that have aided in the protection of copyrights internationally.
A Brief Timeline of International Copyright Protection
1710- Statute of Anne: The world's first copyright law in England. Copyright legislation remained uncoordinated at an international level until the 19th century.
1790- The Copyright Act of 1790: Copyright for works created by citizens and legal residents of the United States.  The act encouraged learning and secured the copies of maps, charts, and books to authors and owners. (Mirrored the Statute of Anne)
1842- Charles Dickens: After A Christmas Carol was released and copies sold on the streets of New York for pennies, Charles Dickens argued for the American adoption of international copyright law to protect foreign writers in the US and American writers abroad. He criticized publishers for lining their pockets and oppressing creatives by stealing their work. Oddly enough, other popular authors joined in on the anti-copyright bandwagon and even attempted to destroy Dickens' reputation. He is often called a pioneer of early copyright law.
1883- Paris Convention: adopted in 1883, applies to industrial property in the widest sense, including patents, trademarks, industrial designs, utility models, service marks, trade names, geographical indications, and the repression of unfair competition. This international agreement was the first major step taken to help creators ensure that their intellectual works were protected in other countries. [i] However, it did not set a standard and allowed countries to tailor patent laws to their own needs and interests.
1886- Berne Convention: aimed at solving the problem of widely varying treatment of foreign authors and deals with the protection of works and author rights. Additionally, it extended protection to unpublished works. (The US did not become a signatory to the Berne Convention until 1988)
1891- The first reciprocal international copyright protections were granted in the United States.
1911- Copyright Act of 1911: Established copyright law in the United Kingdom
1970- The Patent Cooperation Treaty (PCT) is an international patent law treaty, concluded in 1970. It provides a unified procedure for filing patent applications to protect inventions in each of its contracting states.
1988- the US becomes a signatory to Berne Convention. Adopts a standard for copyright law.
1995- TRIPS goes into effect. "It plays a central role in facilitating trade in knowledge and creativity, in resolving trade disputes over IP, and in assuring WTO members the latitude to achieve their domestic policy objectives." TRIPS is an international legal agreement between all the member nations of the World Trade Organization. (WTO) Many international IP issues were resolved with the implementation of TRIPS as it incorporates parts of the Paris Convention.
1998- DMCA: Digital Millennium Copyright Act
Established protections for online service providers in certain situations if their users engage in copyright infringement, including by creating the notice-and-takedown system, which allows copyright owners to inform online service providers about infringing material so it can be taken down.

Encouraged copyright owners to give greater access to their works in digital formats by providing them with legal protection against unauthorized access to their works.

Made it unlawful to provide false copyright management information (for example, names of authors and copyright owners, titles of works) or to remove or alter that type of information in certain circumstances.

 [ii]
Here are the eight categories of copyrightable subject matter:
Literary, musical, and dramatic works.

Pantomimes and choreographic works.

Pictorial, graphic, and sculptural works.

Sound recordings.

Motion pictures and other AV works.

Computer programs.

Compilations of works and derivative works.

Architectural works.
For example, it is likely you are familiar with anything and everything Harry Potter. But what you might not know is that J.K Rowling's international copyright protections have played a crucial role in her worldwide success.
J.K Rowling- The author of Harry Potter has done a fantastic job of protecting and monetizing the rights of her literary works using copyrights. In IP, we often call her the "Queen of Copyright" due to the effort she has made monetizing her intellectual property. She licensed but never gave her copyright away to her publisher and had she done that, J.K Rowling would not have achieved the considerable wealth she has amassed. Anything and everything that touches on Harry Potter has put money in her pocket. Her intellectual property protection and strategic licensing agreements with filmmakers, merchandisers and even theme parks played a huge role in her accomplishments as a creator and facilitated the prosperity of her billion-dollar brand. Here you can find her terms of service which go into detail and outline the protection of her works.
Although work is copyrighted when it becomes a fixed tangible medium of different forms of expression, it is wise to hire an intellectual property attorney to help you affix a copyright notice to works so that the owner can be easily identified in the US and internationally. Additionally, protecting your copyright federally and in countries where you wish to do business is essential if the time comes where your art is being infringed upon.
You can find more information about International Intellectual Property in our ongoing series:
Stanton IP Law Firm

 is a Tampa based law firm focusing on protecting, enforcing, and monetizing Intellectual Property rights for their clients by obtaining patents both in the U.S. and abroad, trademarks at both the federal and state levels, copyrights on works of art, and keeping trade secrets confidential. Founded by 

Thomas H. Stanton

, Stanton IP Law Firm leverages over 15 years in the technology industry to revolutionize the traditional law firm model in order to deliver results-oriented, client centric representation to clients ranging from startups to Fortune 500 companies.
[i] "Paris Convention ." Paris Convention for the Protection of Industrial Property, www.wipo.int/treaties/en/ip/paris/.
[ii] Office, U. S. C. (n.d.). The digital Millennium Copyright Act. The Digital Millennium Copyright Act | U.S. Copyright Office. https://www.copyright.gov/dmca/.