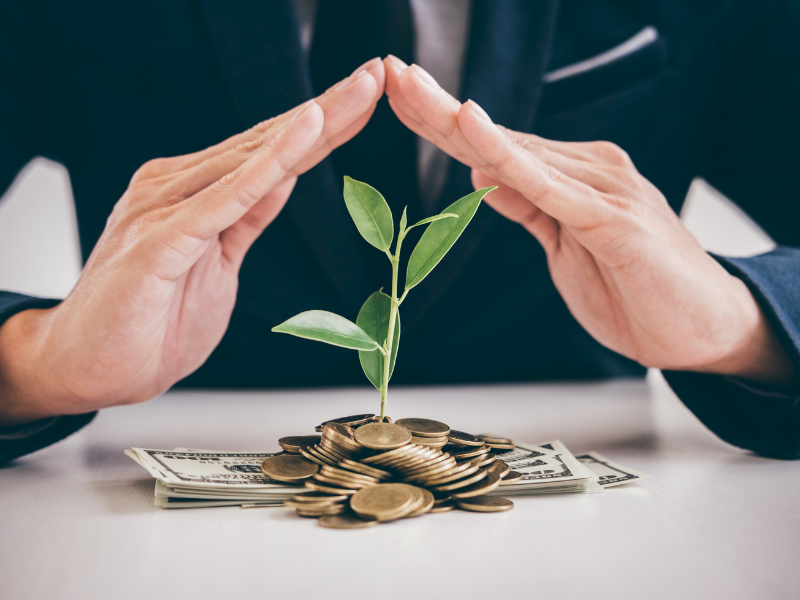 In our most recent IP Over Tea webinar, rising star and managing shareholder Thomas Stanton discussed IP investments and what makes intellectual property attractive to investors.
Millions of SMEs are born each year with big ideas; some are successful and others are not. It is possible that some of the "unicorn" startups that have flourished, understand what makes their business attractive to investors.
IP is the answer
Intellectual property protection and patents, can get very expensive for a startup. However, they tend to make a business more appealing for investment. When developing an investment marketing strategy, one might consider IP protection to be a useful tactic.
Businesses with problem solving innovations that receive funding and are extremely successful, almost always have a patent, are patent pending or want investors for IP protection. Accordingly, investors see value in intellectual property protection and tend to look at a startup's IP rights as a safeguard against uncertainty and risk, rather than an indication of strength.
Still, a company that needs IP protection, but does not have the money, can be a gold mine with limitless value for investors.
Of course, positioning a startup for funding without IP protection can be done but it is always better to consult an attorney about potential options for IP protection.
Furthermore, investors see value in IP because:
IP is not an asset that is physical, value fluctuates.
IP protection makes a brand look more credible.
Consumers see IP protection as trustworthy
IP is a great marketing tool. You can use it to market to customers or investors to convince them that you are "one of a kind."
With IP, comes the ability to license technology. Licensing reduces the risk of depreciation, especially if the IP can be applied to other industries.

For example, wireless charging technology being licensed to Apple.

Can be used as collateral for further investment.
Strategic IP protection opens the doors for future ventures.
We asked managing shareholder Thomas Stanton for some insight about Investing in IP.
"The only way to fully eliminate risk is to never make any deals. There will always be risk but in this case, finding the right balance between protection and liability is the key to intellectual property investments."
Additionally, there are a few boxes to check when looking at a potential investment or positioning a startup as investment worthy:
Does the company know what aspects of their IP are protectable?
Do they already have any issued patents? If so how many and what are they for?
Who owns the technology? Licensing potential?
Has your attorney performed an in-depth patent search to ensure you are not infringing?
What does market concentration look like?
Is the IP providing a unique value proposition?
Have they performed due diligence?
IP attorneys can – and should – be brought in to support investors during the assessment and due diligence phases of a potential investment. Whether you are an investor or trying to find investments, understanding how IP can impact success and the ability to secure funding is a strategic thought process that should be considered.
Attorneys who practice IP but focus on other areas of law, are not always effective in filing the strongest patents and trademarks for your startup. At Stanton IP Law Firm we are highly experienced in intellectual property and work solely with IP protection as to provide the highest quality boutique IP legal services in Florida. If you have any questions or are ready to protect your intellectual property, call us today!
Disclaimer: This article was issued by Stanton IP Law Firm, P.A. The information, view and opinions provided in this article are being provided solely for educational and informational purposes and should not be construed as investment advice, advice concerning particular investments or investment decisions, or tax or legal advice.