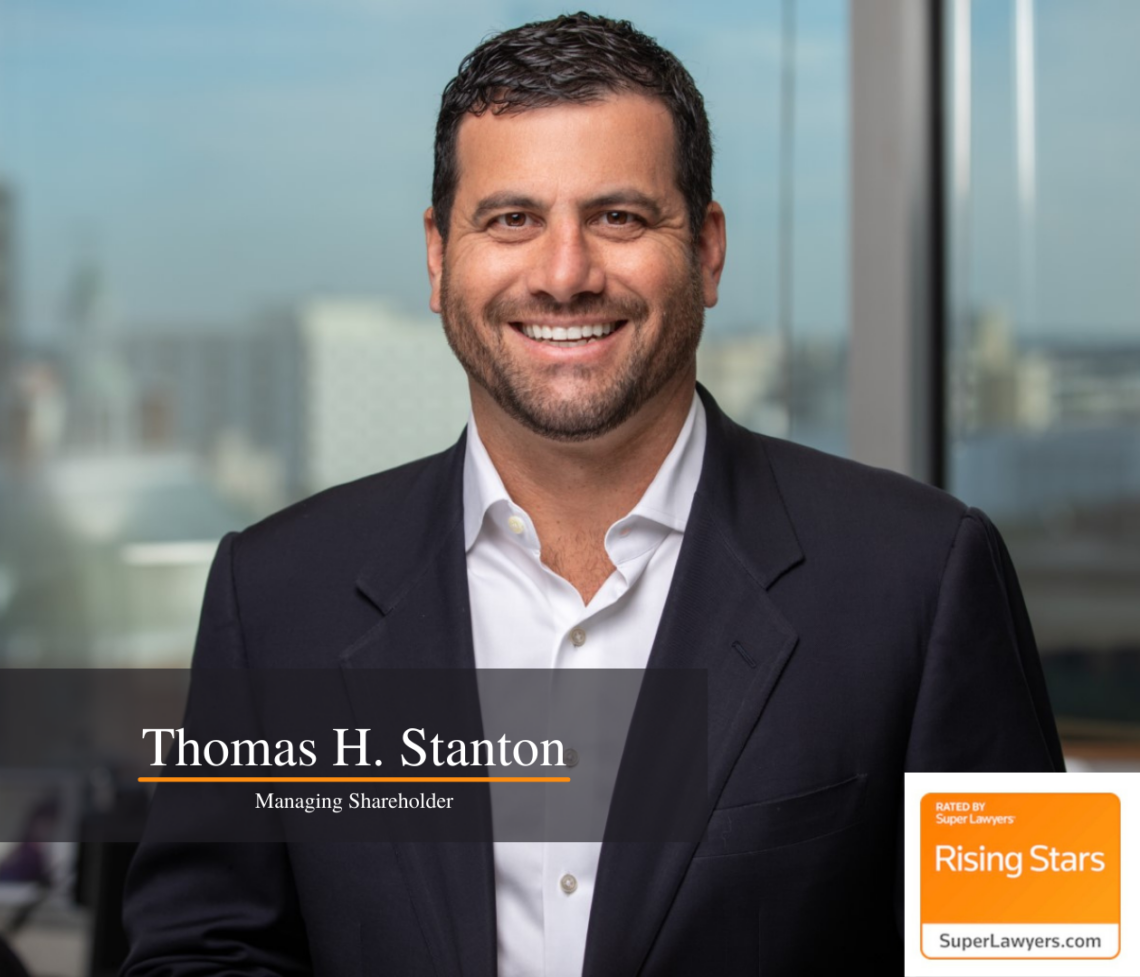 Intellectual property law firm, Stanton IP announced today that the 2021 edition of Super Lawyers® recognized Managing Shareholder, Thomas H. Stanton as a top-rated IP attorney in Tampa Bay, selecting him to their list of 2021 "Rising Stars" for the second consecutive year. No more than 5% of all U.S. practicing attorneys pass final selection for Super Lawyers® each year. 
Since 2017, Thomas has provided specialized intellectual property counsel for individuals and startups – to Fortune 500 companies. A business owner and attorney, his unique client-centric model sets Stanton IP Law apart from others. As former President of BrixTec, he is a thought leader with an entrepreneurial spirit that continues to lead the way as one of the top IP attorneys in Tampa.
Notably, he has been an honored member of the Tampa Bay Business Journals 30 under 30 Class of 2007 and a finalist for Tampa Bay CEO Magazine CEO of the Year in 2007. He was selected as one of Tampa Bay's 100 most influential business leaders in 2009 and has been recognized as a "Rising Star" by Super Lawyers® since 2019.
Additionally, Thomas is actively involved in the local community. His participation in the Greater Tampa Chamber of Commerce and Carrollwood Area Business Association has provided him with a greater understanding and awareness of the community. His noteworthy contributions include serving as both Martinis for Moffitt Chair and President of Bay Area Advisors, a non-profit that has raised over $1 million for Moffitt Cancer Center.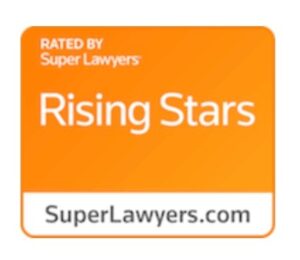 Stanton IP Law Firm is a Tampa based law firm focusing on protecting, enforcing, and monetizing Intellectual Property rights for their clients by obtaining patents both in the U.S. and abroad, trademarks at both the federal and state levels, copyrights on works of art, and keeping trade secrets confidential. Founded by Thomas H. Stanton, Stanton IP Law Firm leverages over 15 years in the technology industry to revolutionize the traditional law firm model to deliver results oriented, client centric representation to clients ranging from startups to Fortune 500 companies. For the full list, visit Super Lawyers® or visit our website.

REQUEST A FREE CONSULTATION