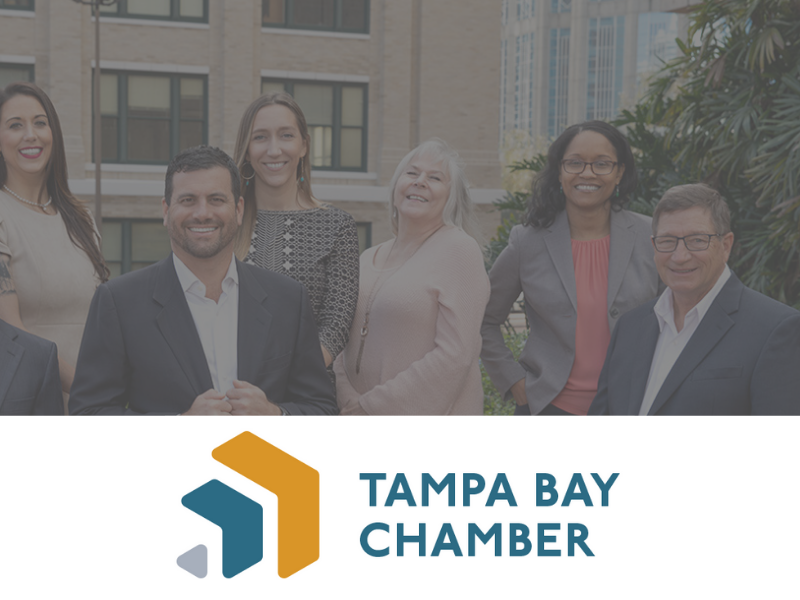 Stanton IP Law Firm, P.A., is honored to be nominated for Tampa Bay Chamber of Commerce Small Business of the Year Award in the 5-20 Employees Category.
For over 40 years, the best-of-the-best small businesses in Tampa Bay are recognized in front of a 500+ person audience at the Chamber's most spectacular celebration of the year. More than 250 companies vie annually for the chance to take home the coveted title in 5 categories: Startup, 5–20 employees, 21–50 employees, 51–250 employees, and Outstanding Leader of the Year.
There have been so many wonderful experiences and possibilities in the previous year. Fresh clients. New opportunities with existing clientele. The team has expanded. There's even a new office.
We're grateful to all our devoted clients and staff who have helped us so far on our journey. We've been making progress since 2017 and have no plans to quit. As we work together to achieve great things, the sense of community that we have developed here continues to excite and drive us.
We love helping innovators and business owners in Tampa Bay and can't wait to see what's yet to come.
Whether we end up winning the award or not, we're just thrilled to be in the conversation with so many amazing local companies. Thank you to the Tampa Bay Chamber and to everybody who supports us.
Stay tuned to our social platforms when it's voting time!
"You Own It, We Protect It!"
For more information, please visit our website or call our Tampa office at 813-421-3883 to schedule your free consultation.
Stanton IP Law Firm

 is a Tampa based law firm focusing on protecting, enforcing, and monetizing Intellectual Property rights for their clients by obtaining patents both in the U.S. and abroad, trademarks at both the federal and state levels, copyrights on works of art, and keeping trade secrets confidential. Founded by 

Thomas H. Stanton

, Stanton IP Law Firm leverages over 15 years in the technology industry to revolutionize the traditional law firm model in order to deliver results-oriented, client centric representation to clients ranging from startups to Fortune 500 companies.
**Disclaimer: These are simply examples of global brands entering the metaverse space and are not indicative of any Stanton IP Law clients.