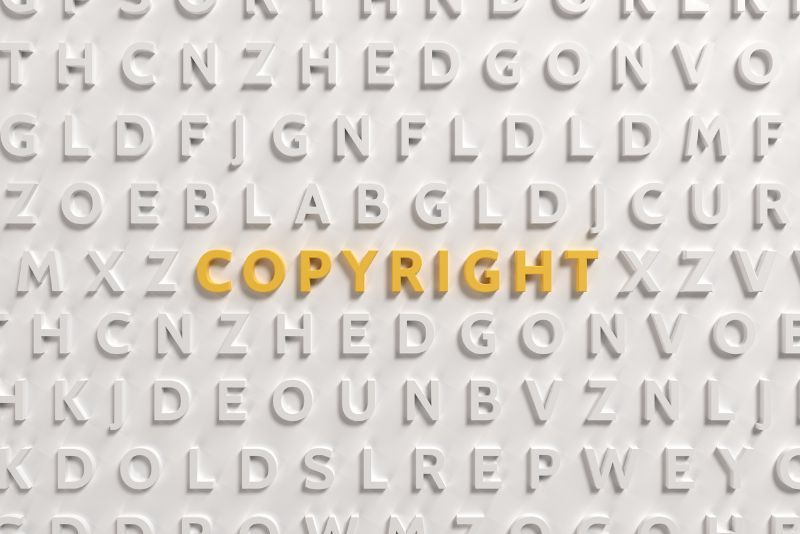 Finding photos for your business to use online can get tricky when it comes to copyright. You as the business owner assume all legal responsibilities when posting content online. Even if you are not making any money using a copyrighted image, you can be held liable for infringement. Ensuring you have a list of best practices for your staff to use is essential if you will be posting online. Just because it is online, does not mean it is free.
Here are some tips on how to avoid any copyright issues with your online content:
Image Repository– Building an image repository allows you to control what images are being placed online. A procurement of photos for staff use means it is less likely they will head to Google in search of an image which may be copyrighted. Unless you are taking your own photos or you have a photographer, it is likely you will need to purchase a stock photo subscription or get licensing for images individually.
Stock Photo Subscriptions– Adobe Stock offers licensing on many stock photos that can be used for marketing. Free stock photos are a no go because although they might be "free", you cannot use them for commercial purposes. "In order for a photographer to allow you to use a photo commercially, he or she needs to obtain a legal document known as a "release" from every rights holder in the photo."[1] If attribution is required, don't skip it. It might come back to bite you.
Staff Training– To inform your team about fair use, we suggest a team meeting or staff training focused on avoiding copyright infringement issues. Letting them know the importance of using licensed or original content will have them thinking twice about copy and pasting. If you do not know whether an image is copyrighted or not; assume it is and don't use it. Additionally, a best practices document for appropriate social media and advertising content is helpful for reference.
Copyright v. Plagiarism– Know the difference. Being accused of copyright infringement is one thing, but as soon as you try to claim something as your own; you are plagiarizing. This is a bad look for a business and can tarnish credibility.
Copyright infringement such as the unauthorized use of images from the internet can entail stiff penalties. The legal penalties for copyright infringement are:
1)     Infringer pays the actual dollar amount of damages and profits.
2)     The law provides a range from $200 to $150,000 for each work infringed.
3)     Infringer pays for all attorneys fees and court costs.
4)     The Court can issue an injunction to stop the infringing acts.
5)     The Court can impound the illegal works.
6)     The infringer can go to jail.
[1] Floros, George. "How To Avoid A Lawsuit When Using Free Stock Photos." FriendlyStock, 18 Nov. 2020, friendlystock.com/avoid-get-sued-using-free-stock-photos/.
Given the extent of possible penalties for copyright infringement, it is important to contact an attorney when one receives what is known as a "Demand letter" or a "Cease and Desist letter." A well-versed copyright attorney will help you or your company in gathering the facts to determine if the accuser's claim is valid. At Stanton IP Law, we can help if this happens to you. Please call us anytime to set up a free consultation with an experienced IP attorney 813.421.3883.

REQUEST A FREE CONSULTATION